Woodworking
Making things mostly out of wood.
I occasionally do handyman work along with other physical products. If you'd like to commission a custom build, I can help you with that.
Laser Engraving
Laser engraved things, mostly wood, but also some leather.
Computer Table
More of a keyboard and mouse table
Gazebo
A Gazebo in our back yard that we fixed up.
Shelves
Removable shelves built in to a closet nook.
Carved Stick
I carved this stub of a stick into a miniature abstract sculpture.
Running Boards
I made wooden running boards for the van
Wax Seal
Wax seal for my sister
Love Spoon
A hand carved spoon
Table Refinish
Putting a watertight finish on our dining room table
Images
I wanted a wooden chess board that was not to difficult to make, easy to transport, and configurable so I could play on smaller and larger boards. This also meant I got to invent a new piece for the 10x10 board variety. Wins all around!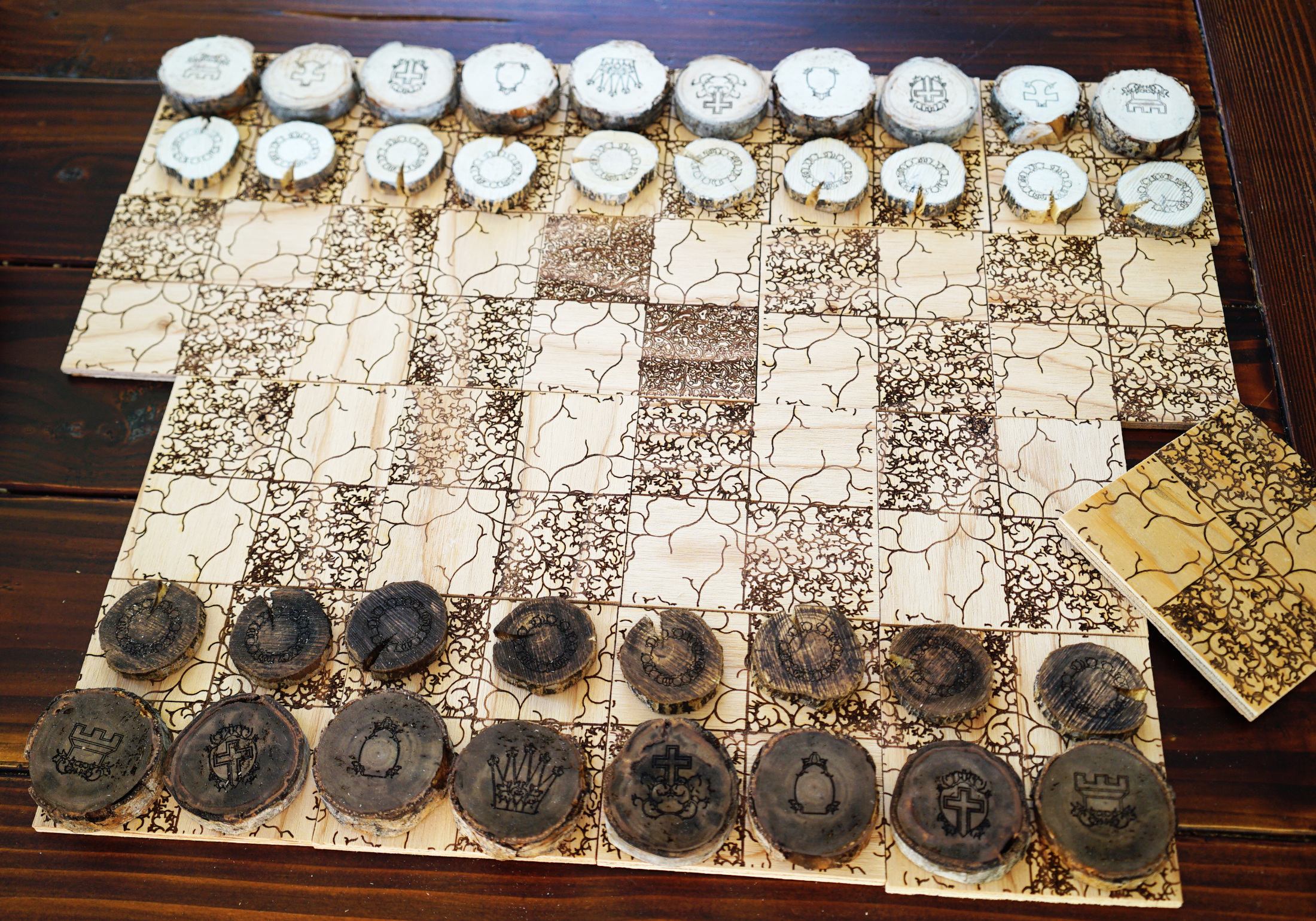 A custom bookshelf with laser engraving. The full album can be found here: Google Photos Album Wizard Bookshelf
And you can also download the Blender script for generating infinite bookshelf designs.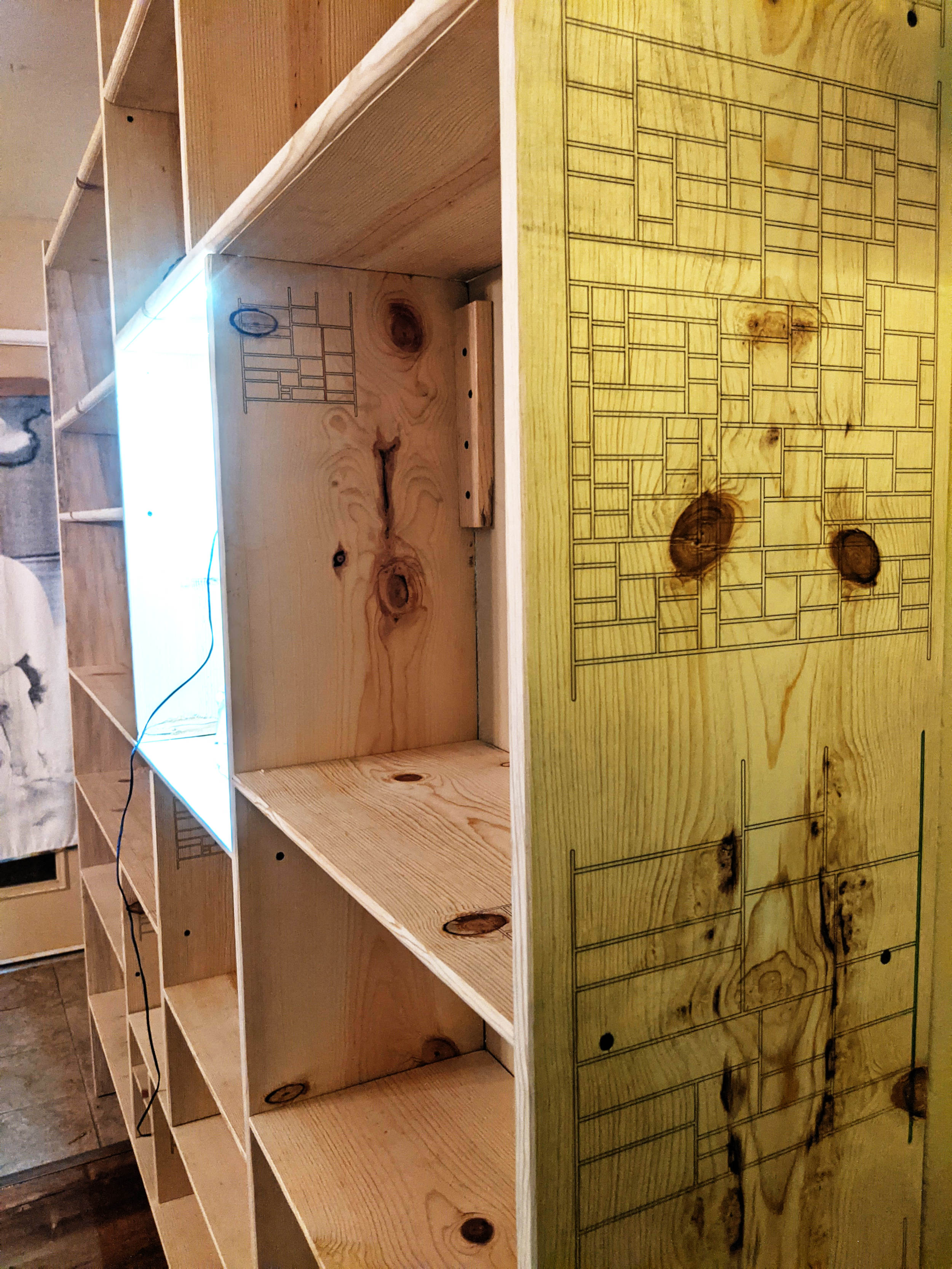 Sewing Machine Box for a sewing machine, made out of parts from the original sewing machine table. This old sewing machine was built into a desk. But the desk was too big to haul around, and my parents were going to get rid of the whole thing! What to do? So I made this box jointed box out of some salvaged pieces of the desk to support the sewing machine. Not the greatest bit of carpentry, but it does the job.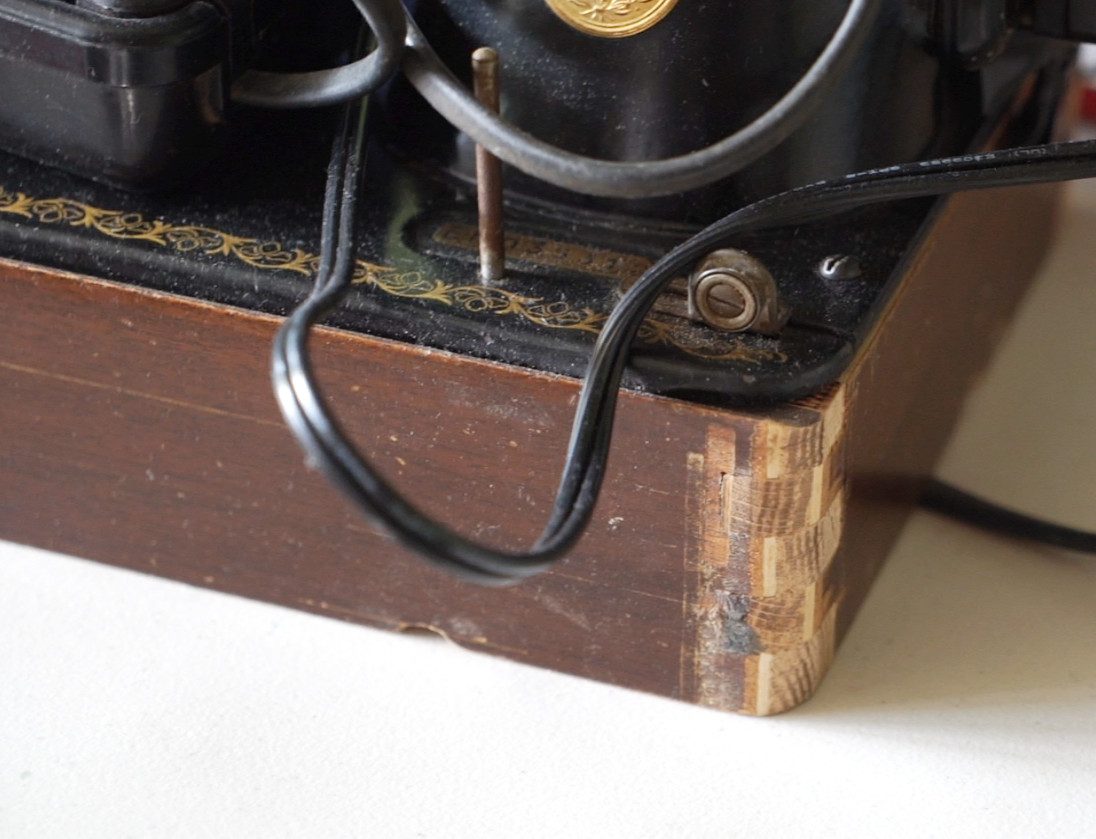 Reliquary Dust Cover Trim Overview. The pastor at the church asked for something to help the reliquary dust cover fit in better with the rest of the church. I came up with this trim which seems to have done the trick.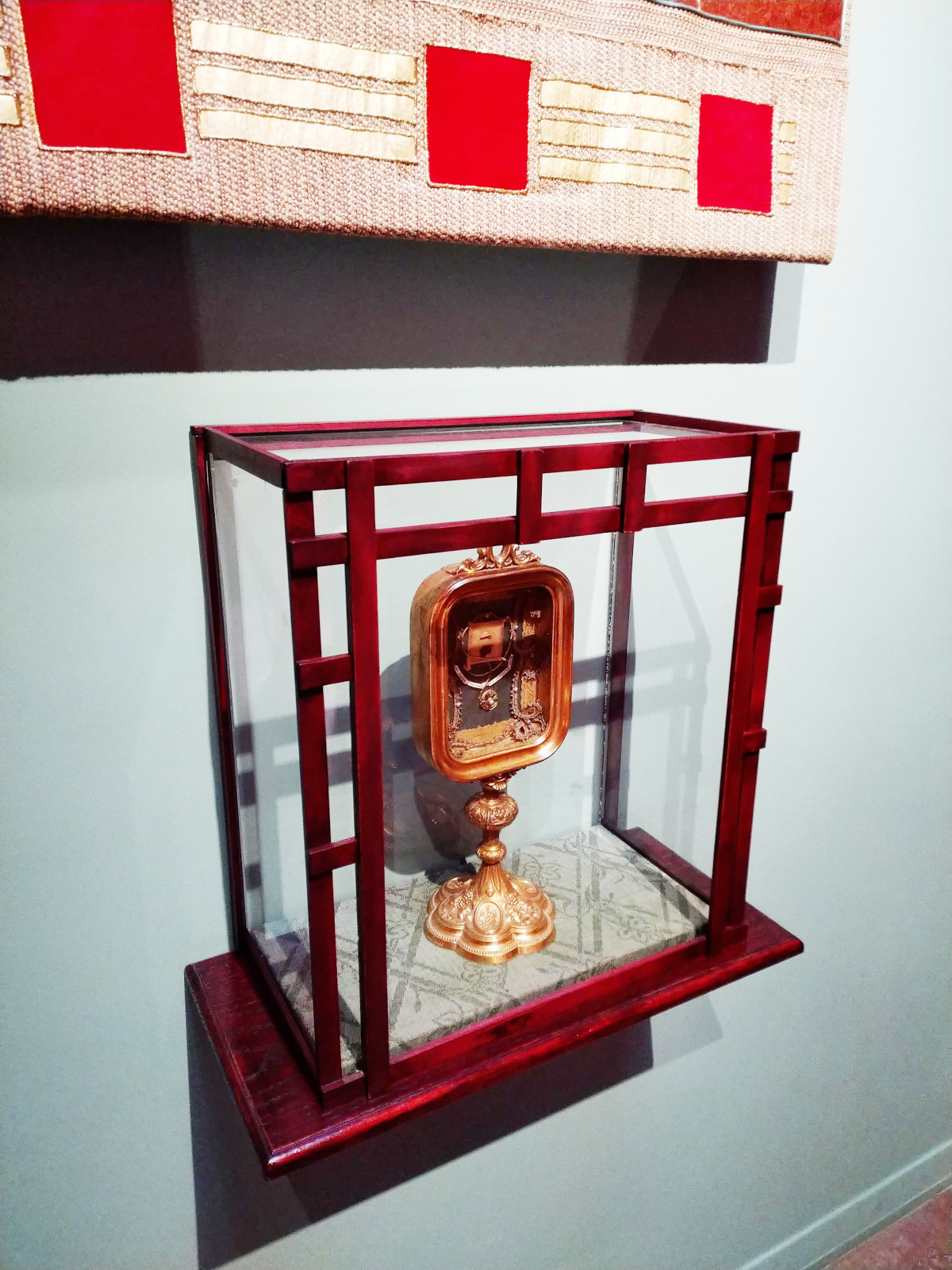 Reliquary Dust Cover Trim Detail. There are no fasteners holding the trim together, it's all just pre-load designed in. There is also a bunch of LED strips built in, but the church decided against using them because they might create light which would harm the relic.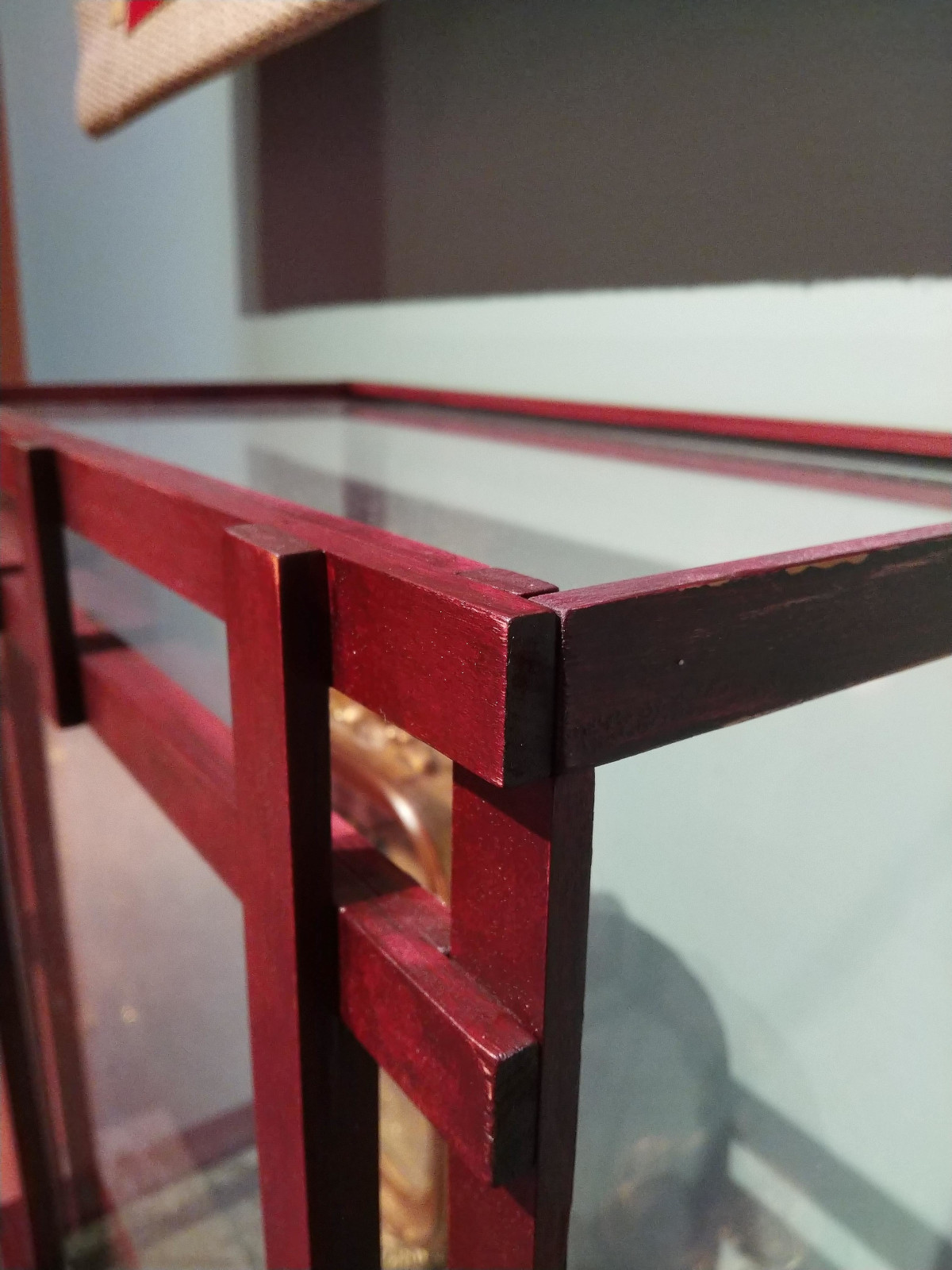 Rocking Chair Arm Repair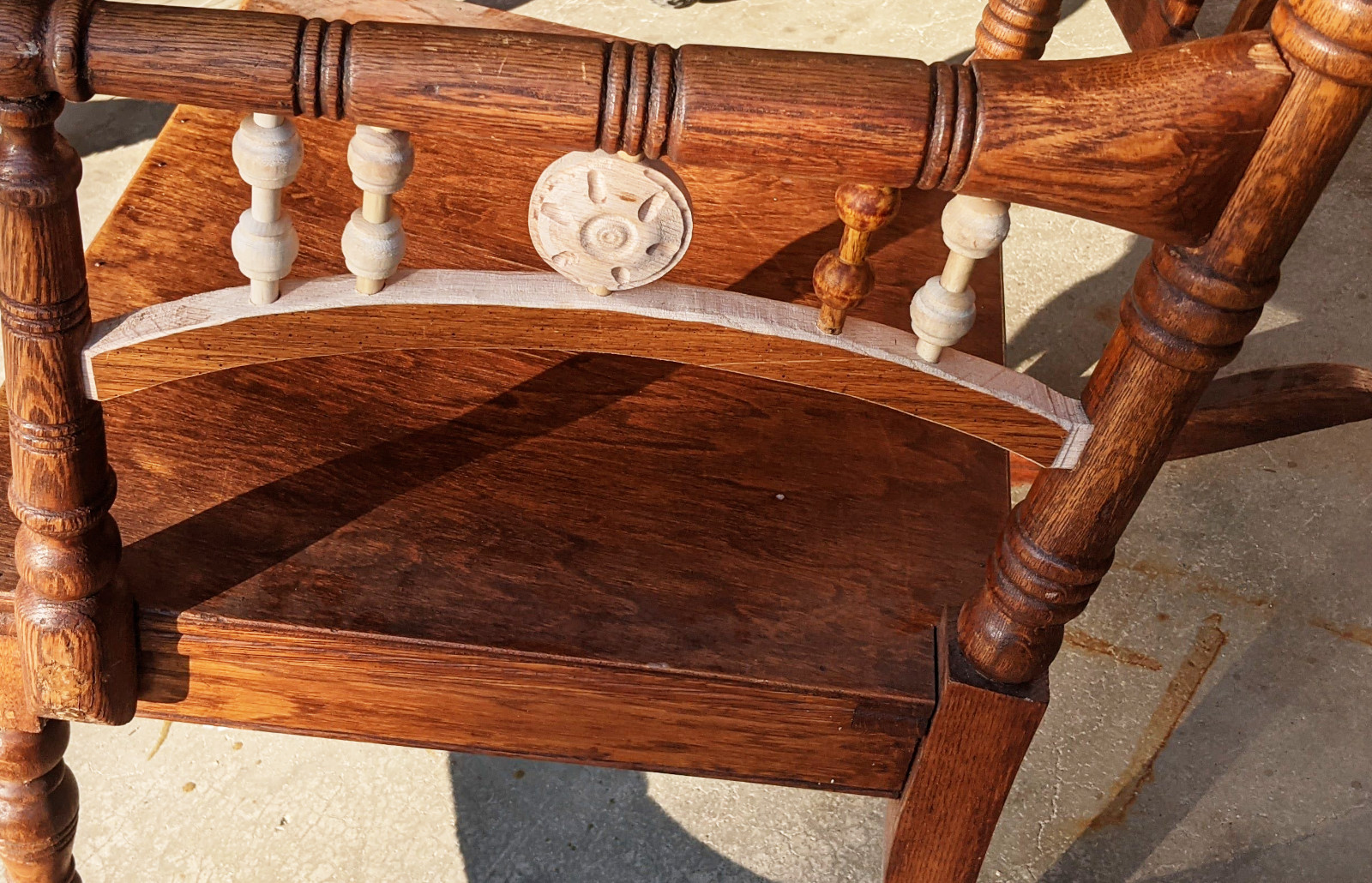 Rocking Chair Arm Repair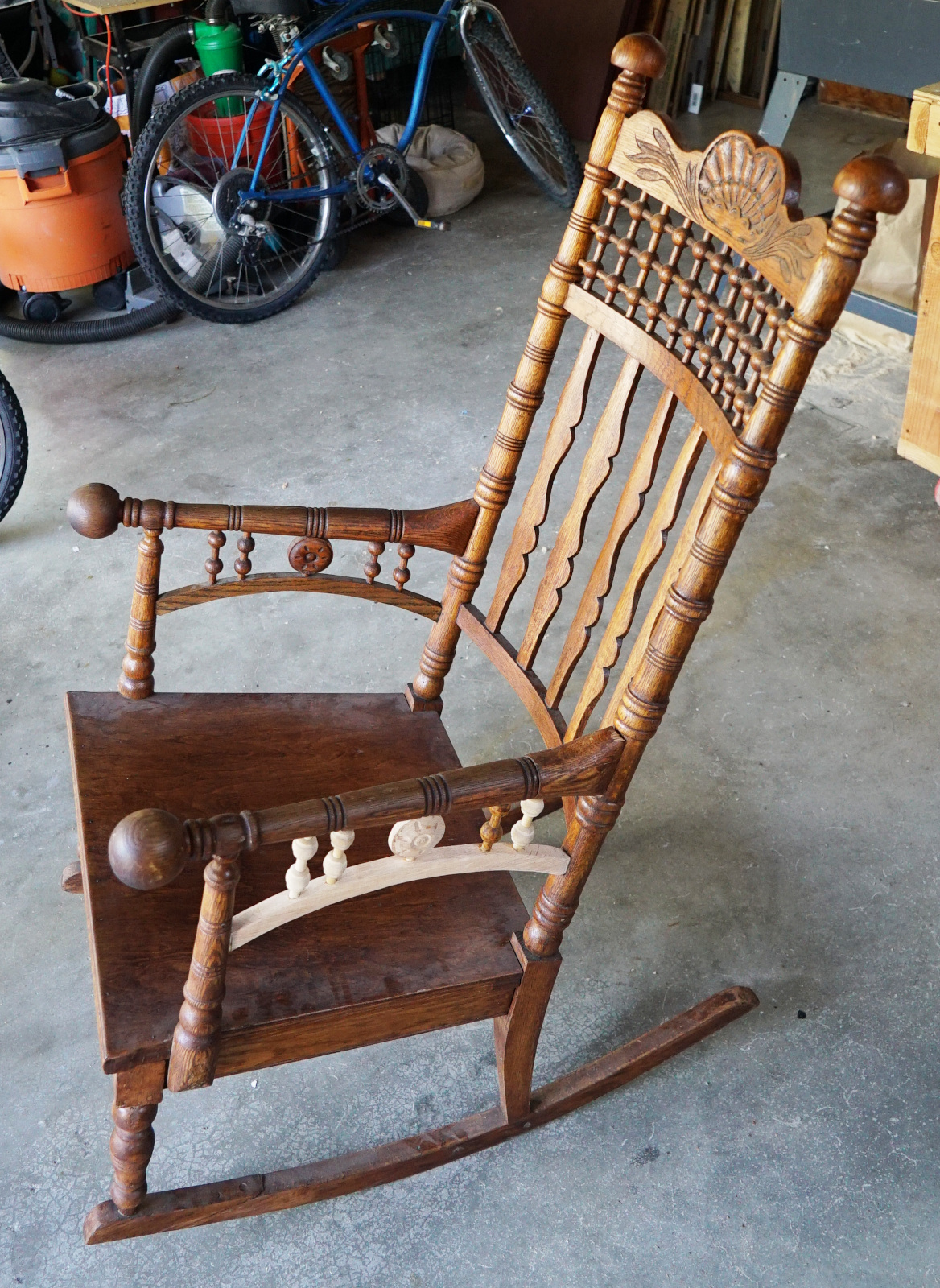 Rocking Chair Arm Repair Detail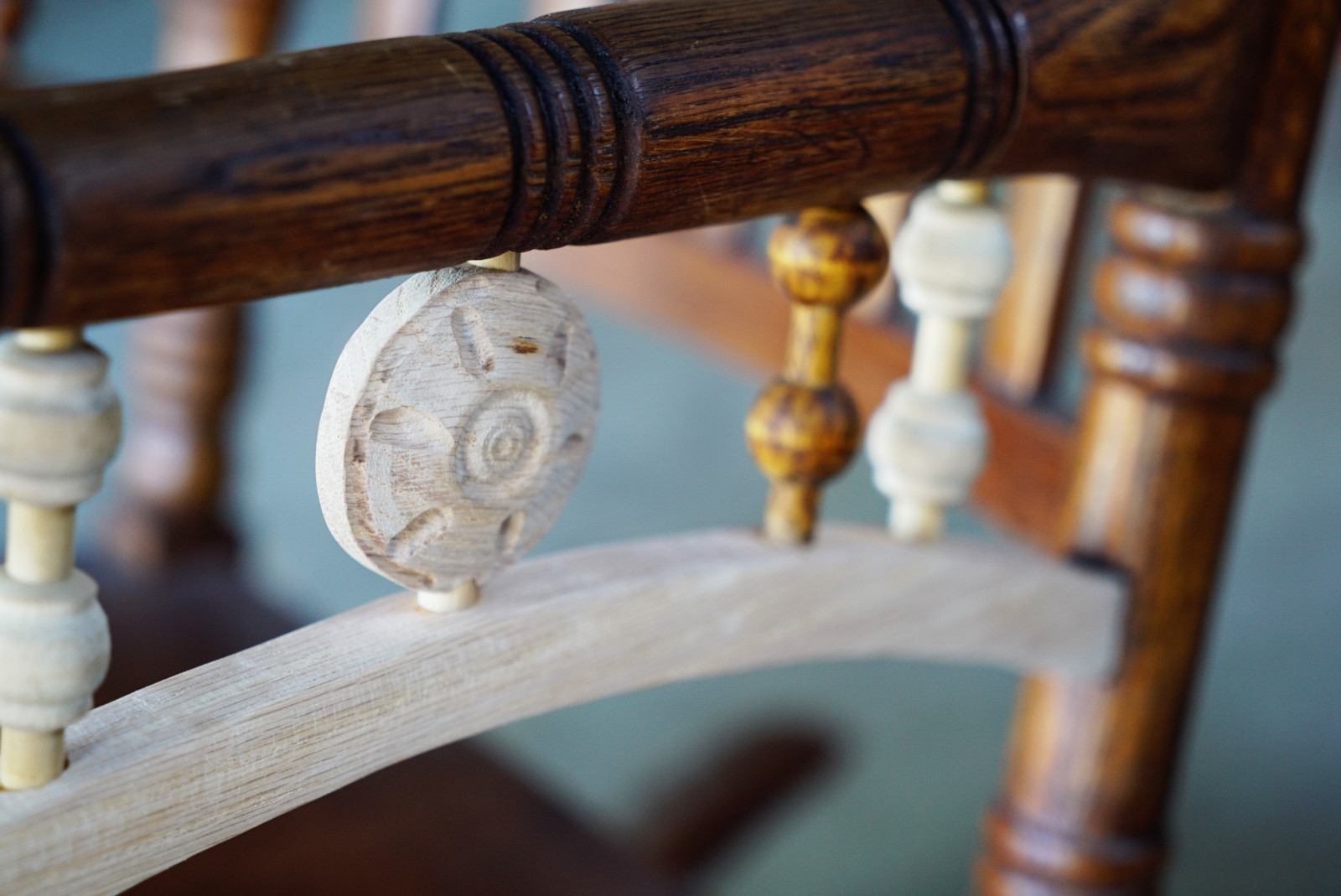 Rocking Chair Arm Repair Detail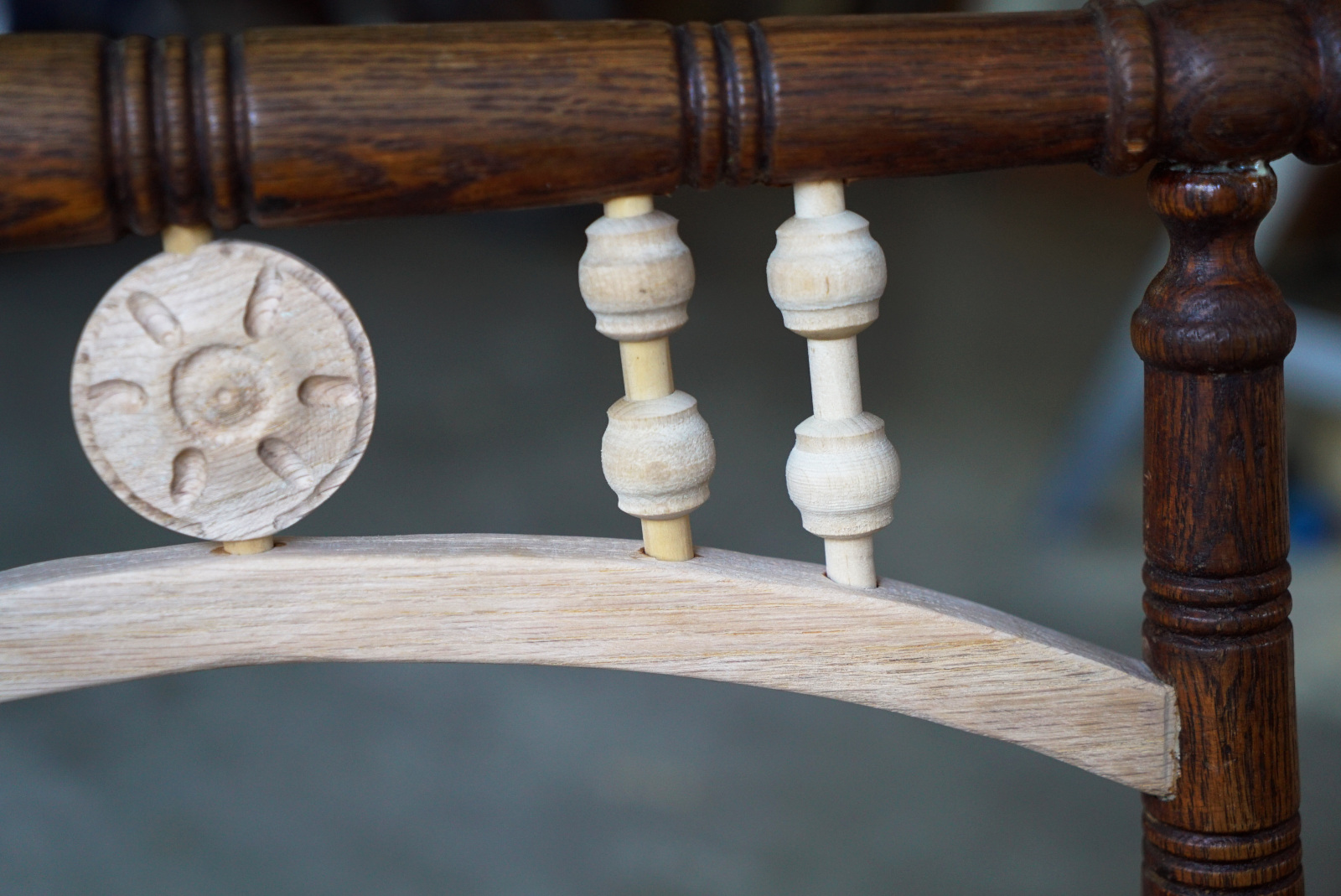 Other Woodworking Projects
Hat Stand
A hat stand made from a pine tree crown
Hewn Bridge
A bridge hewn from a pine log
Built In Shelves
Fancy rope-hung shelving
Built In Removable Shelves
Fancy removable shelving
Built In Floating Shelves
Fancy floating shelving
Navigation Links
Level Up to Physical Projects
Gallery Root
Back to Peripheral Arbor Homepage